Hi All,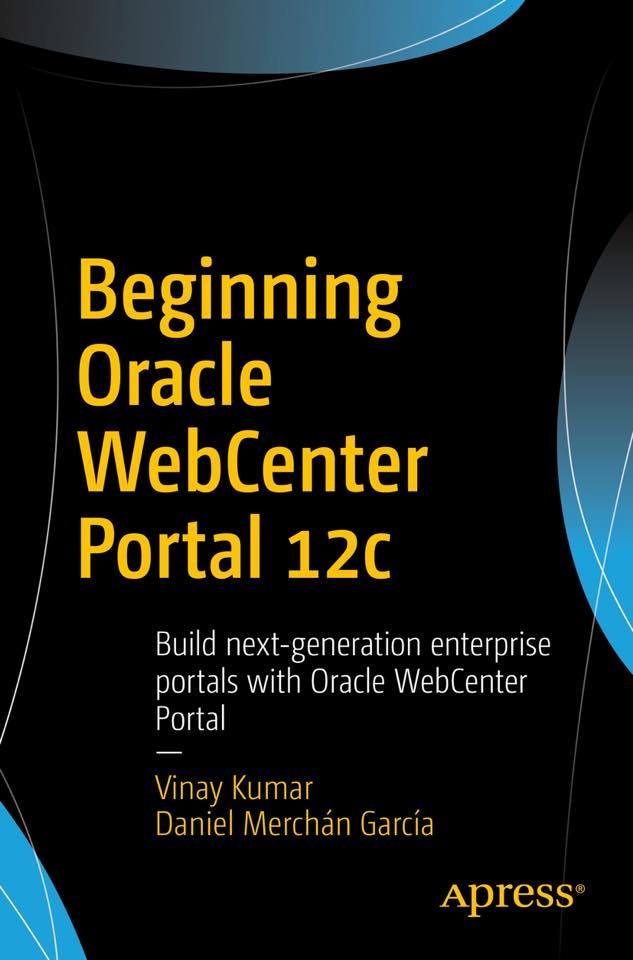 I am very pleased to announce release of my book on WebCenter Portal 12c  – 
Beginning Oracle WebCenter Portal 12c I co-authored with my friend Daniel Merchan Garcia.
Following are Details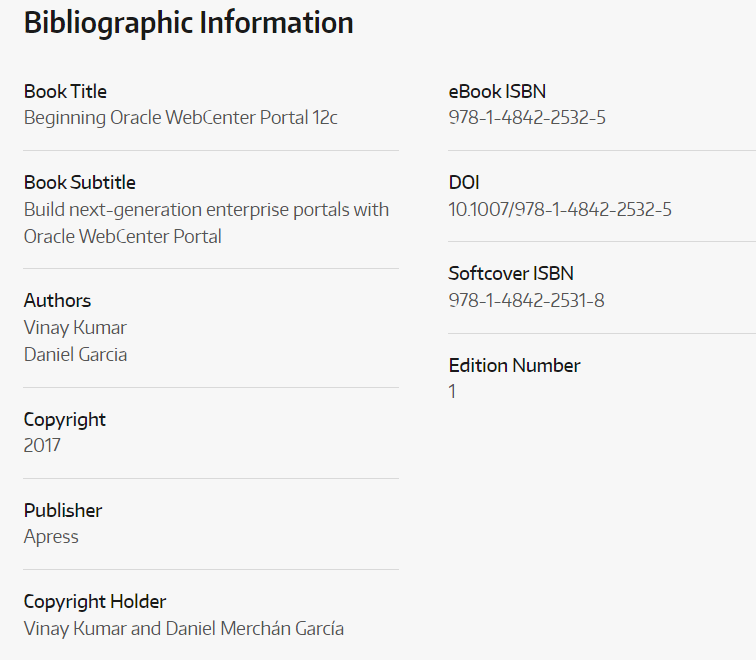 About Book.
Beginning Oracle WebCenter Portal 12c provides an overview of the architecture behind Oracle WebCenter Suite and the Oracle Fusion Middleware platform. Sample code written in Java is included along with best practices developed from the authors' experience of using Oracle WebCenter Portal for building enterprise portals.
What you will learn:
Enterprise Portal and Oracle WebCenter Portal concepts
Basic administrator knowledge
Basic developer knowledge
Overview of the tools and services offered by Oracle WebCenter Portal
How to develop Portal Assets using JDeveloper IDE
How to develop new components(Portlets JSR-286 and ADF Task Flows) using JDeveloper IDE
REST API Integration with Portal
WebCenter Portal Java API
Integration with OBIEE, EBS and third party applications
Who this book is for: Target audience will be developers, architects, project managers and portal administrators in the Oracle Fusion Middleware (FMW) area. IT professionals working in FMW or WebLogic stack can also make use of this book.
Yes, it will release next month and will be available in all major book stores and online.
Happy Learning with Vinay.