Hi All,
Today, OTN is in new look.OTN has recently been updated .You will see really good User interface.Its based on JIVE 7 .
Few of recent changes here –
Updated Profiles
Profile pages have a new look and purpose. You can now add more photos, highlight featured content, and list your own skills and expertise for others to endorse. When viewing other people's profiles, you can see their recent activity, their top (public) Places, and you can endorse them for skills.
Impact Metrics
More powerful than a "read receipt," Impact Metrics give you personal analytics on content you've created. Beyond view counts, you can now see the impact of your content, reach of the message, sentiment and response. Depending on your community settings, you can see viewers by department plus view which users specifically have read or referred others to your content. Impact Metrics are available for documents, discussions, and blog posts. Content created after your upgrade will show metrics immediately, while content created before the upgrade will show metrics only after your network data has been completely migrated.
Changes i like
– Blog post– You can directly create an blog article in OTN from your profile.Now anyone can writes blogs directly on OTN.
– Upload document- You can share picture, documents etc in forum with features of restricted viewing as well.
– Create an Idea –
– Create an Poll
and lot of changes. Make sure you update ur profile.Enjoy new look of OTN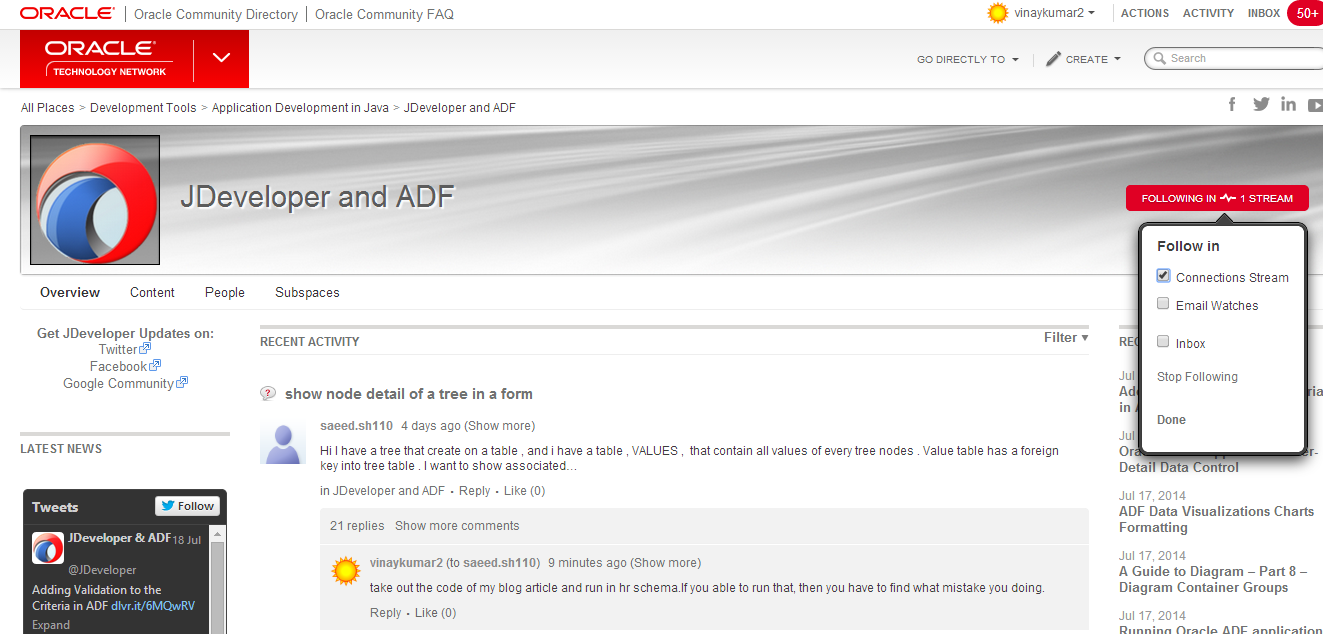 Happy learning with Vinay and OTN